A few fun, quirky, creative and gifts for boys that probably aren't on the 'must have list' of 2017, but they are but are definitely worth a look.
1. SNURK Childrens Astronaut Duvet Bedding Set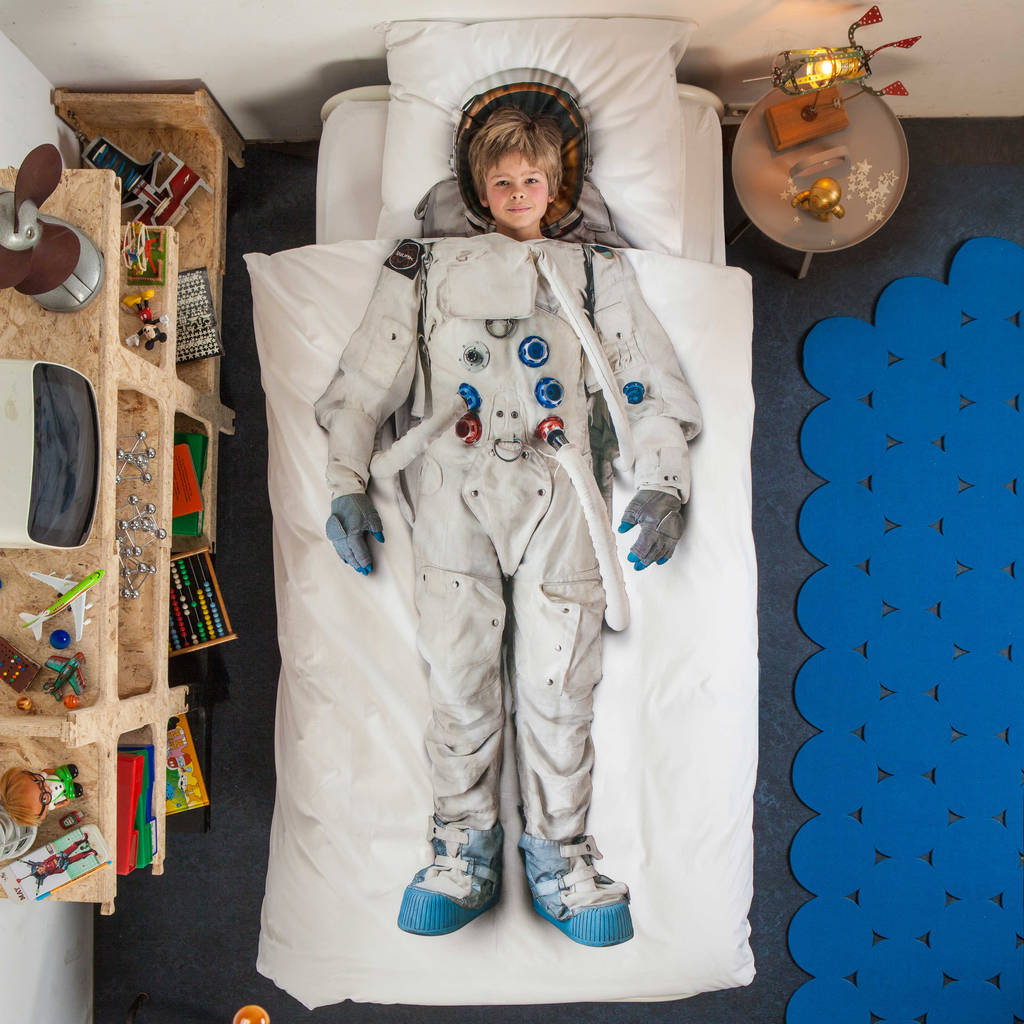 Funky duvet cover set for anyone who who has ever dreamed of being an astronaut (equally cool Firefighter, Dinosaur and Pirate alternatives). 
2. LET'S MAKE SOME GREAT ART BOOK
Perhaps the best way to get your child's artistic talents kick started ? One reviewer said "I wish I knew more children to give this book as presents!!", written by  British illustrator Marion Deuchars.


3.  
Soprano Ukulele Beginner Kit
The Ukulele is a great compromise to a guitar. It's a fraction of the price, easier to play - especially for children and very small so requires very little storage space.
4. 

CHOCOLATE BRUSSELS SPROUTS
A bizarre, chocolaty present that will allow your little one to fool the whole family and his friends.  
5. Doodle Map pillowcase Let their creative side go wild again again and again. Doodle on these world map pillow cases, that beautiful illustration packed full of fun facts, wild animals and exotic sea creatures. The 10 washout pens completely remove the ink after one warm wash.
6.  

MINI DESERT SCAPE GLASS TERRARIUM
Create a mini desert oasis with this glass terrarium that is small enough to put on a windowsill). It comes with everything needed to grow five cacti plants.
7. Belgian Chocolate Pizza Slice 
Two of everyone's favorite things in one : chocolate & pizza.
8. Spud Gun
A classic toy for any boy of any age, that provides hours of genuine fun. Bop bop bop !